Every photographer deals with stuff like this: you've taken an amazing set of photos. Only when loading them onto your computer and opening them in your favorite editing software, you see the little hair that was apparently stuck on your lens during the shoot. It's on all of your photos, even though it's more obvious in some of them. What is the best and quickest fix? I'm using Photoshop and Lightroom as examples, but they all work pretty much the same in whichever software you use.
Photoshop
In Photoshop, use the Spot Healing Brush Tool. You can find it in the side menu bar on the left of your screen. It's hidden underneath the red eye symbol. You can see it when long-clicking the red eye symbol button.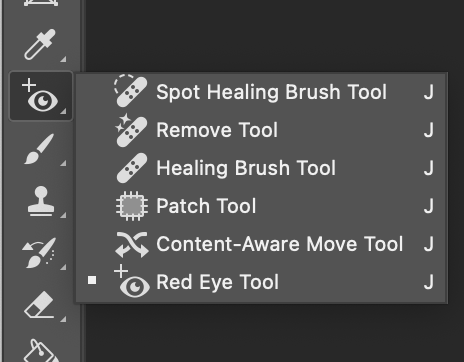 Above your image, just below the horizontal main menu bar at the top of your window, appears the Spot Healing menu.

Now move your mouse over the photo, and see the little circle that is your brush. If the circle isn't big enough to cover the spot you want to remove, adjust the brush size (the 16 with the circle above it in my screenshot). It says the tool is content-aware. That means that it can automatically fill up the spot/hair/dust you brush off the photo. If that doesn't work for your photo, you might want to click Proximity Match to get a better fix.
Lightroom
In Lightroom, the idea is basically the same, it just looks a little different. Open your photo and click the Healing (band-aid) button in the right menu panel.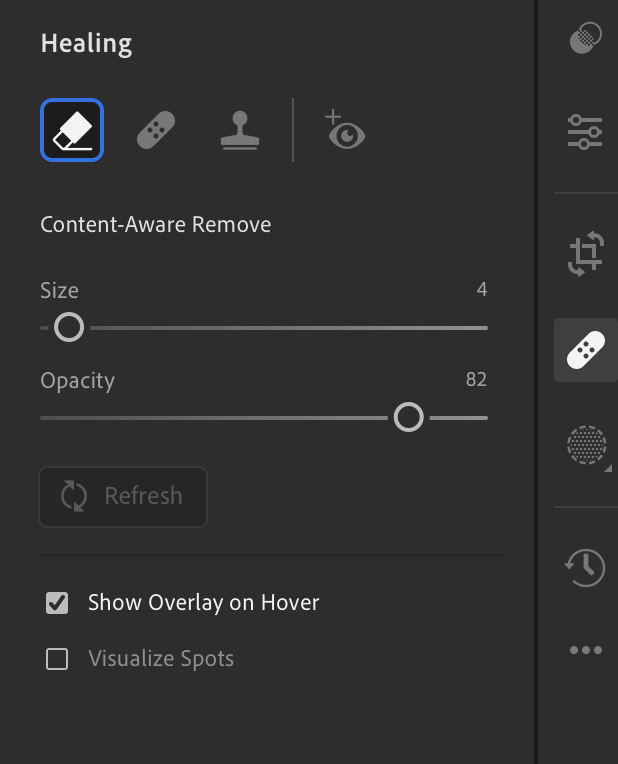 The active tool is the content-aware remove tool. Edit the brush size as needed (never too big, but just big enough to cover the spot).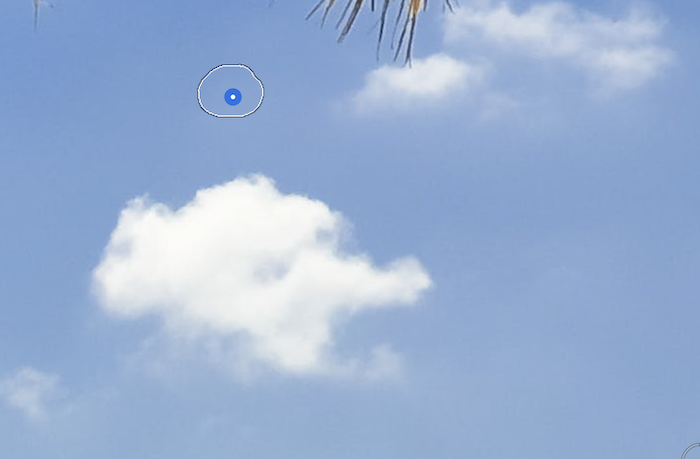 Your action marked the place with the spot. Click anywhere next to the photo to see the end result.
If you're not using Photoshop or Lightroom, look for a 'healing brush' in your preferred software. They all pretty much work the same.
All done editing your photo? Truly experience the moment of the shot again and again by printing your photo and hanging it on the wall. Click the link and start right away!