Filip was the jury of the Photo Contest Water. He chose a top 3 and gave feedback (fun to read and learn from!). At the bottom of this page you'll find the top voted photos. Congrats to all winners!
Tip: The new contest (theme: Your Favorite City) has started. Send in your best photo <here>
? The winner of the Water contest …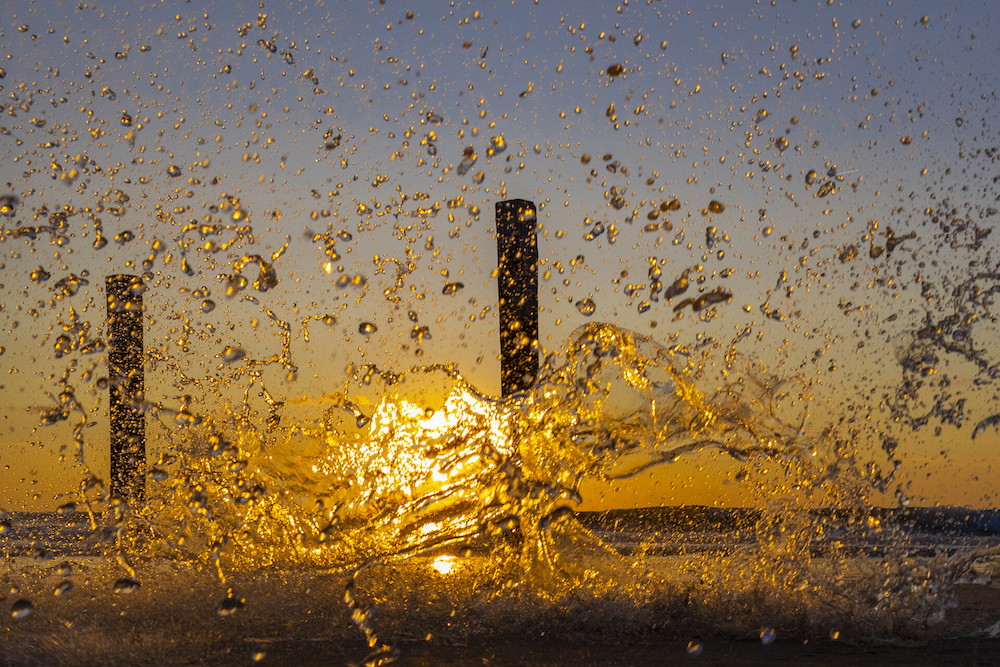 Filip about Yvonne's winning water photo:
This photo fully embodies the theme. The yellowish, golden hues visible in the water give the photo a warm atmosphere. The fast shutter speed makes all details in the water drops visible. The poles in the background add to the image. The photo looks simple, but such a photo takes a perfect timing. The movement of the water has been captured perfectly. That's why you deserve the first prize!
Yvonne about her winning water photo:
"I study at the Power Shoot Academy. My assignment was to create a photo in a famous photographer's style. I chose Larry Bears, an American surfer who takes photos with a waterproof camera in the waves of California. Where I live, in The Netherlands, we don't have the same waves or colors, I don't own a waterproof camera, and to top it off: I can't surf! So, what I did: I went to capture the sunset in Petter, The Netherlands. I used buckets with water to create the movement in front of my camera. I chose a fast shutter speed, found out the best timing for the tides, and lay flat on my stomach in the sand. I had to be quick to get back before high tide came in. It took a lot of patience and perseverance, but this is the result!"
? 2nd place goes to …
Filip about the runner-up:
A beautiful night in a typical Dutch row of houses, beautifully reflected in the water. The long shutter speed gives the clouds their dramatic look and it lifts the photo to a higher level. Even though the photo has some over exposed areas, this photo has a great atmosphere. 
? 3rd place is …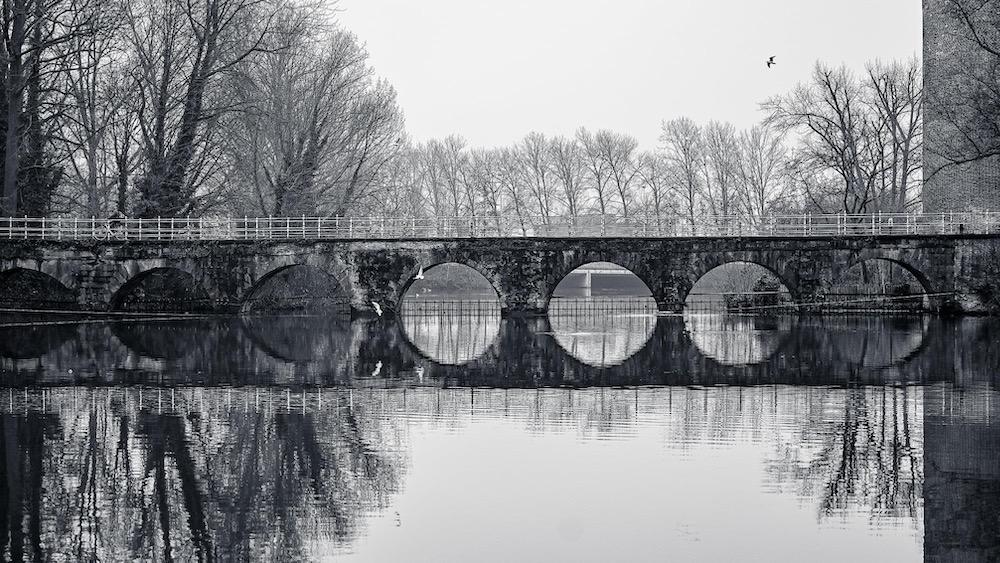 Filip about the 3rd place:
This photo is proof that black and white can be very pretty. The bridge looks as though it's the road towards a castle. A secret to making perfect black and white photos doesn't exist, but it helps to get as many shades of grey as possible, next to black and white. This photo has that. It's also completely in focus. The branches of the trees in the background are completely visible. The photo would have been even stronger if the cyclist would have been a little to the rights. Still, you deserve the 3rd place!
Top-voted photos
Congrats!
Congrats on all of your wonderful submissions. Did you enjoy the contest? You are welcome to join the new one, too! We're looking for your best shot that shows your favorite city.